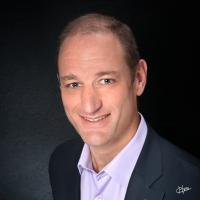 Register to learn more about the person
eiver - Fair Driving, rewarded.
Description
eiver : la bonne conduite récompensée
SaveCode a développé, une solution mobile d'assistance à la conduite responsable, qui récompense les bons conducteurs. Cette solution mobile baptisée « eiver » est développée sous forme d'application mobile compatible Apple et Android et est diffusée gratuitement dans une version basique auprès du grand public. eiver est capable de mesurer la capacité de chaque conducteur à bien conduire. eiver enregistre la vitesse instantanée de chaque trajet et calcule, à partir d'un algorithme breveté, plusieurs paramètres propres à chaque conducteur et à chaque véhicule.
Les données de consommation et d'économie de carburant et de polluant (CO2) sont estimées à partir d'un référentiel constructeur, un indice de sécurité active est présenté pour chaque trajet et eiver estime même les dates d'entretien en fonction du kilométrage réel et de la qualité de conduite.
Industry: Energy
Project progress: 6- Development
Register to learn more about the project / the company
Specific activity
Market type
Type of offer
Forecast turnover in 5 years
R&D program necessary
View the Video Pitch
Needs detail
Need

Partner's function

Skills

Years of experience
Register to learn more about the project / the company
Partner's role
Expected abilities
Experience abroad
Travel required
Comment
Deadline
Status of the need