The sponsor supports the mission of IDEASVOICE and promotes entrepreneurship among its community, helps to launch and develop promising businesses.
Description of the organization
Watson University is an incubator-university that provides young, college-aged social entrepreneurs and innovators with the network, tools, and mindset to be true agents of change.
A hand-selected group of 25 Scholars from across the world are convened at Watson's campus in Boulder,
Colorado, where they live, learn and collaborate with each other.
Master Courses taught by leading mentors, practitioners and entrepreneurs; training in social entrepreneurship and personal development; and the Watson Lab to take scholars' ventures from idea to launch.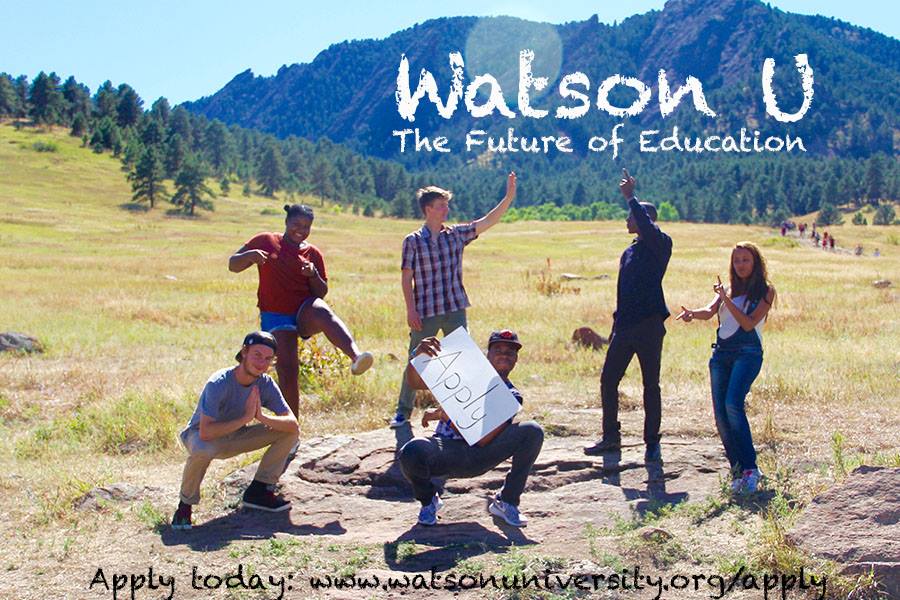 ​
Benefits for entrepreneurs
Promising young leaders from around the world are convened in Boulder, Colorado, where they
start and advance ventures aimed at alleviating some of the world's most urgent problems. The Watson
experience consists of award-winning training, personal and professional mentorship, and exchanging of ideas
within a rigorously selected community of young social entrepreneurs.
We always aim to provide our scholars with a wide variety of tools to enhance their ventures and grow their skillsets and networks. IdeasVoice enhances our global community perspective, and for scholars
looking for teammates to link up with, this is a great platform to start networking and making professional connections to grow their businesses.